Our mission.

Pippi House prioritizes education as a tool for our vulnerable young women to escape poverty, street life, crime and the many difficulties that follow. Pippi House provides an empowering, supportive environment for women to seek refuge from the streets. They are placed in school with special attention and tutoring given to help them recover their lost years. All the Pippi House students are excelling in their studies and enjoying the opportunity to learn and grow.

Nine women attend primary school, nine more are in secondary school and two are at college. The remainder are being counselled to prepare them emotionally before they start studying.

If you educate a man you educate an individual, but if you educate a woman you educate a family (nation).
Dr. James Emmanuel Kwegyir-Aggrey (1875-1927



Powered by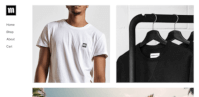 Create your own unique website with customizable templates.