Form 4 2017

Women Come to Pippi House to Escape:

- Lack of education or opportunity to learn
- Homelessness
- Family poverty
- Dangerous living conditions and risk of exploitation
- Lack of adult guidance due to abandonment or being orphaned
- Sexual or physical abuse or exploitation
- Forced marriage or domestic violence
- Commercial trafficking to work in poor conditions

When they come we can support them by providing a bed, food, education and psychological support.
With your help more women can leave such hardness behind!
Graduation 2016
Powered by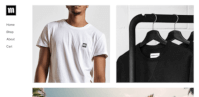 Create your own unique website with customizable templates.